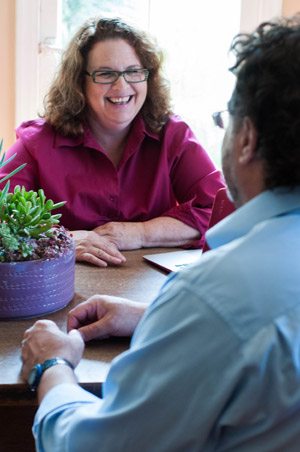 With 30+ years of restaurant production experience and fifteen years in a constant research mode preparing for thousands of Good Food
interviews I am able to see the micro context of a recipe and the macro context of a product. I believe that an excellent recipe has many different possibilities as a product depending on the context in which it comes to life. And I know how to make really good food.
Services
Product and Recipe Development
Whether you are a farmer looking for a signature value added product, a small company looking to serve a niche market or a corporation or food board needing to reach a large audience through a product with wide appeal I can help.
Develop Value Added Products for Farmers
Develop recipe for niche market products
Recipe development for Food Boards
I truly enjoy working within a given set of parameters to create the best possible taste experience.
Indie Biz Consulting
Food is more than a recipe – Do you know your story?
These days, creating your product is about more than sharing a good recipe. You need to create a story. It's a hard task to do in isolation. A couple of brainstorming sessions can be all you need to move from vague idea to crystal clear vision of where you need to go next. I would love to help you figure out how to tell the story you have within you through food.
Once you know where you're going I can help you get there through production and marketing recommendations. In addition, I can help you figure out if making a product at home under the new Cottage Law regulations makes sense for you.
BRAINSTORM your "story"

Create FOCUS for your product
Explore FINANCIAL VIABILITY of your idea
CONNECT you with appropriate people/companies for your next step whether it's package design, marketing or production.
Restaurant Consulting
If your menu works for you but you feel individual menu items could taste better I can help. We can work together to assess your current recipes and see what changes can be made. I can work within existing constraints or upon request, can improve ingredients. If you need to freshen the menu with a few new items I can help you develop ideas, create new recipes and train staff to make them.
Recipe Development for new menu items

Refresh classic menu items
Source new ingredients to drive flavor
Staff training
Compensation
I work within several compensation structures. Project based payment, Day Rate, or hourly.
To get in touch and speak to me more about consulting with you fill out the contact form.